Well, well, it's a new year and a new beginning. Apps you have on your device can be of great leverage since Facebook, Instagram, WhatsApp, Snapchat, etc demand higher screen time while apps that could enhance productivity are left out in this world where people prioritize external validation rather than improving on their lifestyle. To be honest, there are plenty of apps available on iPad or iPhone via App Store that can help restore productivity and exercise control on your life. Leaving all those must-have apps aside, here are the Top 10 Best iOS Apps For January 2020 that you must try on your iPhones and iPads.
1. Curio
Refresh your mind by reading the latest happenings in your city and other places around the world. Get updates on movies, TV series, economy, foreign affairs, technology & science, and much more on Curio, a highly-efficient news aggregator that brings curated piece of news articles right on your fingertip. Get inputs from top magazines and newspapers around the globe across various categories right here.
Subscribe for a premium plan to get ad-free listening of thousands of hours of audio for various news publications, download it for offline listening and more all at $7.99/mo or $59.99/year.
2. Darkroom
No, I haven't mistaken but it is Darkroom and not Lightroom from Adobe. The app comes handy when you click photos with your iOS device and it needs a bit of polishing before you can post it on social media. The app is a powerful photo editor that lets users edit photos like never before. It supports images up to 120MP and comes as a universal app across all iPhones.
You can check out the cool content-aware frames, use pro tools like tweaking the color profile, adding filters, editing foreground and background separately if the image is in Portrait mode and so on. You can use Curves to edit the photos in single or batch mode. Check it out on your iOS device right away.
3. Launcher with Multiple Widgets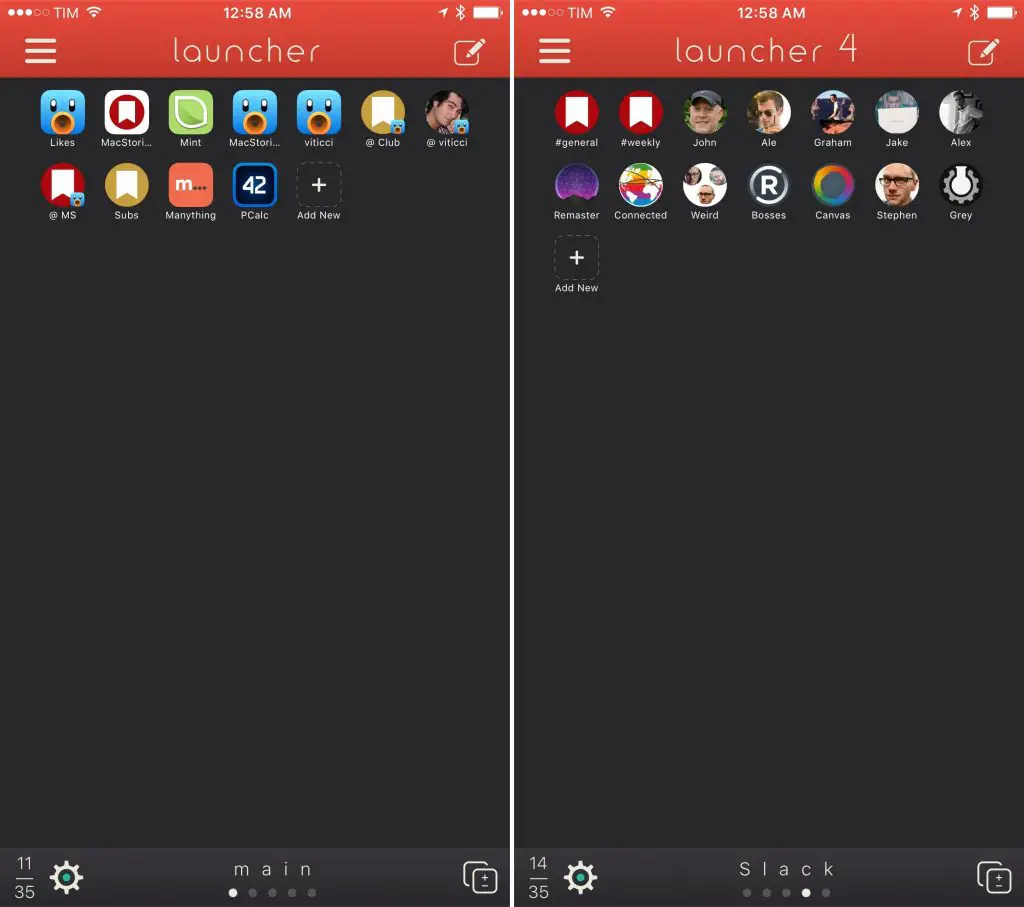 If navigating through Settings or any app to get something done is a pain, try Launcher with Multiple Widgets. This is one of the best apps to boost productivity available across 80 countries. The app itself managed to turn your Notification Center into a sci-fi center for everything from adding a shortcut tile to call or message someone, fire up an email, play your favorite song or playlist, launch any app or Settings pane or any particular window without the app, and so on.
It is an easy to use app that gives you access to creating Shortcuts to whatever you might like right on your fingertips. It has a premium version that extends the widgets to the next level.
4. DuckDuckGo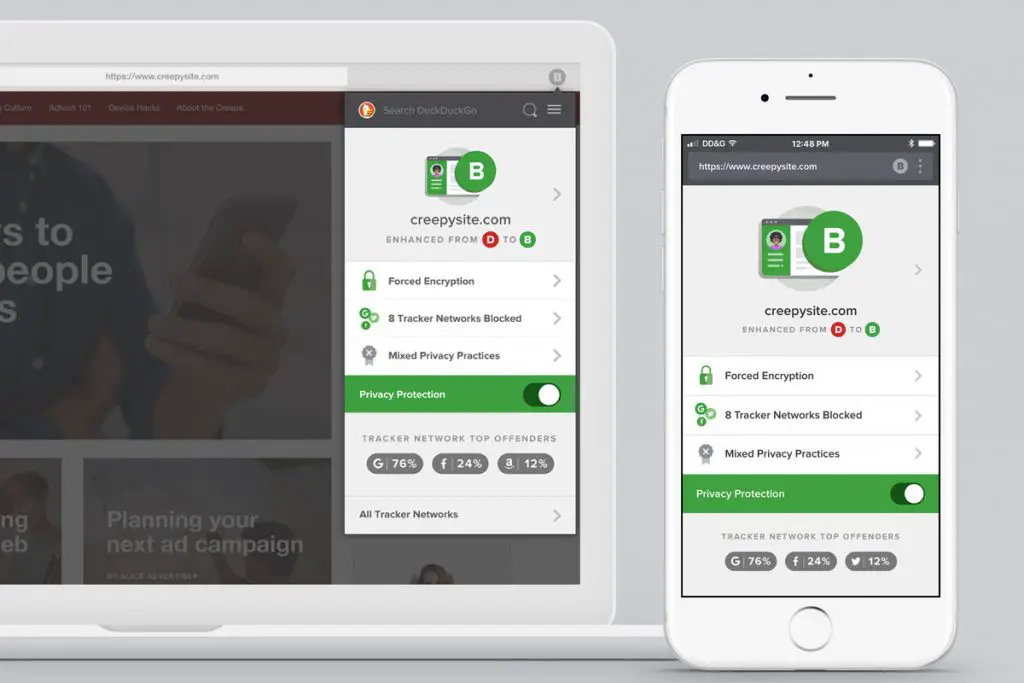 Today when we are forced to use browsers that might sound or look secure but can be intercepted, DuckDuckGo is a truly amazing web browser. It prioritizes privacy so you don't have to worry about it a lot now. The web browser blocks out tracker networks and imposes encryption over the searches which makes it impermeable for anyone tracking you or your activities online. The browser has a simple easy to understand user interface comparable to Safari on iOS devices which shouldn't be a problem in case if you don't link trying new things here.
5. Lifesum
People that prioritize fitness like keeping track of their diet and whatever goes into their mouths. Lifesum is an all-in-one app that suggests or shows diet plans based on the goals you want to achieve such as lose weight, get healthier, etc. You can count the calories something has with the built-in Calorie Counter simply by scanning the barcode. The Macro tracker keeps track of what you eat throughout the day and how many calories you ingest, etc. It is like keeping a food diary on your phone. The app has a premium subscription as well that unlocks a plethora of other features that you might want to try.
6. TuneIn
It's so easy nowadays to glimpse at any news, movies, TV series, music albums or sports events on the phone since there are many apps that offer it. But what if you are busy and can't take out the time to watch the event but still want to know what happened, TuneIn is at your disposal. The app offers over 100,000 radio stations across the globe where you can grab news, sports, radio talk shows, quizzes, music and more. The app offers a long list of commercial-free music stations with no banners. It works across iPhone, iPad, and Apple Watch as well. Break free and listen to what's happening in a nostalgic way.
7. Lingvist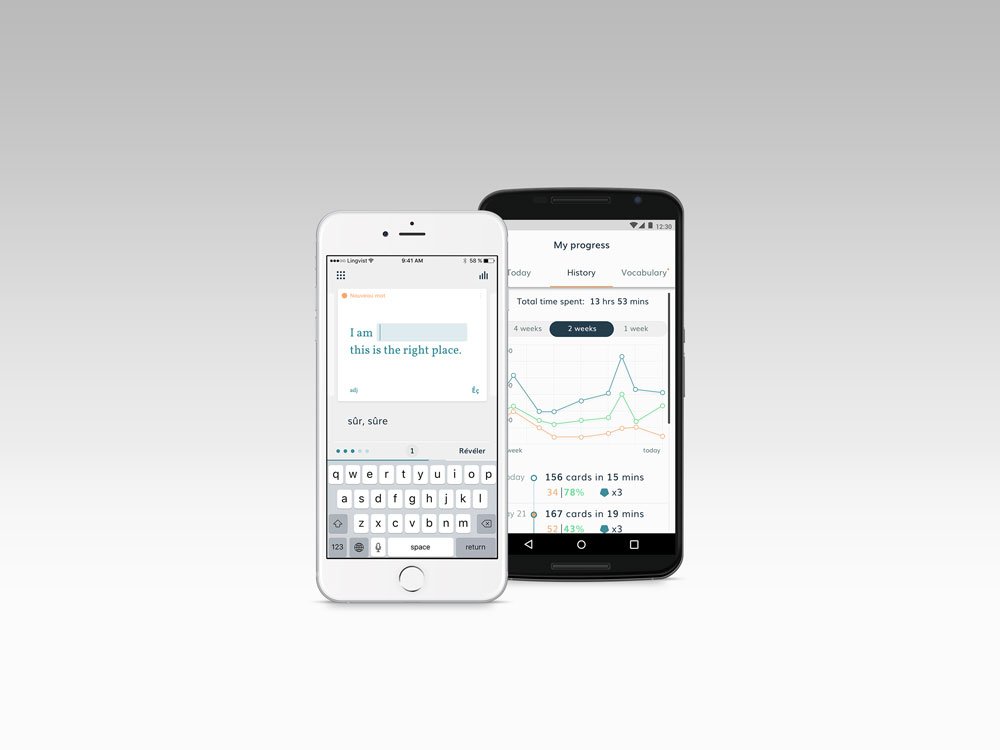 Planning to visit France or Germany or Russia? Knowing a bit of their language is crucial if you are a first-time traveler. Even though you might have Google Translate or other apps at your disposal, it is handy to learn the vocabulary the people living in your country speak. Lingvist is an efficient language-learning app that has a tonne of content, vocabulary and words in French, German, Spanish, Russian, and English that you must try. The app promises to teach you any of the languages listed at a lightning-fast speed so give it a try. Let us know what conclusion you get after using this app for a while.
8. Audible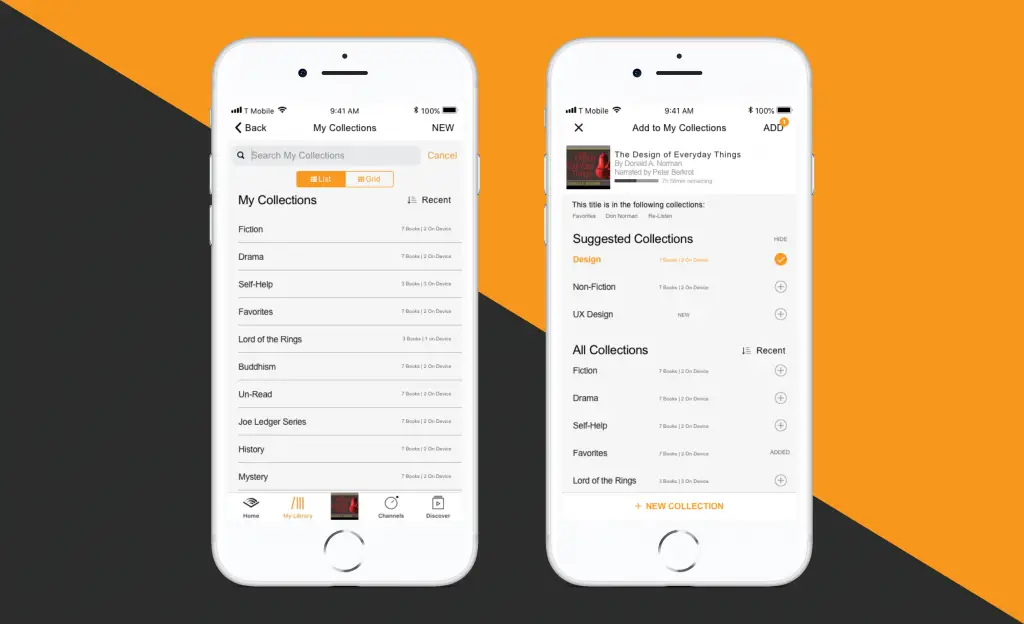 Read on the go! Audible lets you listen to audiobooks across tonnes of the genre from mysteries to memoirs, motivation, thrillers, sci-fi, best sellers, etc. Audible lets you enjoy the largest selection of audiobooks right at your fingerprint that you can listen to. It does have offers running all through the year with discounts on audiobooks, Audible Daily Deals, etc. The app is great for those who might not have time to read and still want to read a book since you can just plug it, turn it on and listen. It works on iPhone, iPad, and Apple Watch as well and it is ranked as the number #1 app in the Books section of App Store.
9. Smule
I don't have a singer's voice and neither every has it and still I love listening and singing to music. Smule is an app that lets you record Karaoke-style solo or duet videos where you can sing solo or with your friends or with major artists like Shawn Mendes or simply dive into a capella with a group or a solo performance. Smule does enhance your voice to mimic an actual singer. The app offers millions of songs and lyrics free and also offers events like LiveJam among others. Record a solo or group karaoke and share it with your social media handles to attract the masses.
10. Night Sky
It's not every day that urban settlers get to watch the night sky with stars beaming around. With Night Sky on your phone, you can easily click photos and identify stars, constellations, satellites, and planets. The app does have many features that enable it to click photos with eight times higher resolution. It is an impeccable app where you can learn more about planets and constellations in augmented reality right on your phone. The app does have a freemium and premium version where the latter unlocks all its capabilities. Give it a try and let us know you felt using it.
FEATURED IMAGE: WILLIAM HOOK ON UNSPLASH.COM
You might also like
---
More from iOS
---
Editor Picks
---
(Excerpt) Read more
Here
| 2020-01-14 09:43:38