Townscaper from Oskar Stålberg and Raw Fury always looked like an interactive toy that was built for experiencing on a nice touchscreen. When it was released on Steam and eventually Nintendo Switch, I resisted while patiently waiting for it to hit iOS and iPadOS. Townscaper has finally arrived on both the App Store and Google Play and I've loved every second of what I've been "playing" so far. I say "playing" because Townscaper isn't a traditional game. Think of it as a blend between city building, art, creation, and more. Ahead of its release, I've been checking out Townscaper on both iPhone and iPad and it is everything I hoped for.
There is no real goal in Townscaper. You "play" or interact with it to express your creativity. What immediately made me fall in love with Townscaper on iOS, are the interactions and feedback. Every little thing you tap on is accompanied by a lovely pop and click. It is one of the most elegant interactive toys you will have used for sure. Townscaper has you tapping anywhere to spawn colored blocks, paths, roads, roofs, arches, stairways, and more. The game has its own rules for what spawns when you click a specific thing. I love how everything reacts to what you do from the ripples in the water to archways forming when you tap randomly around a tall tower.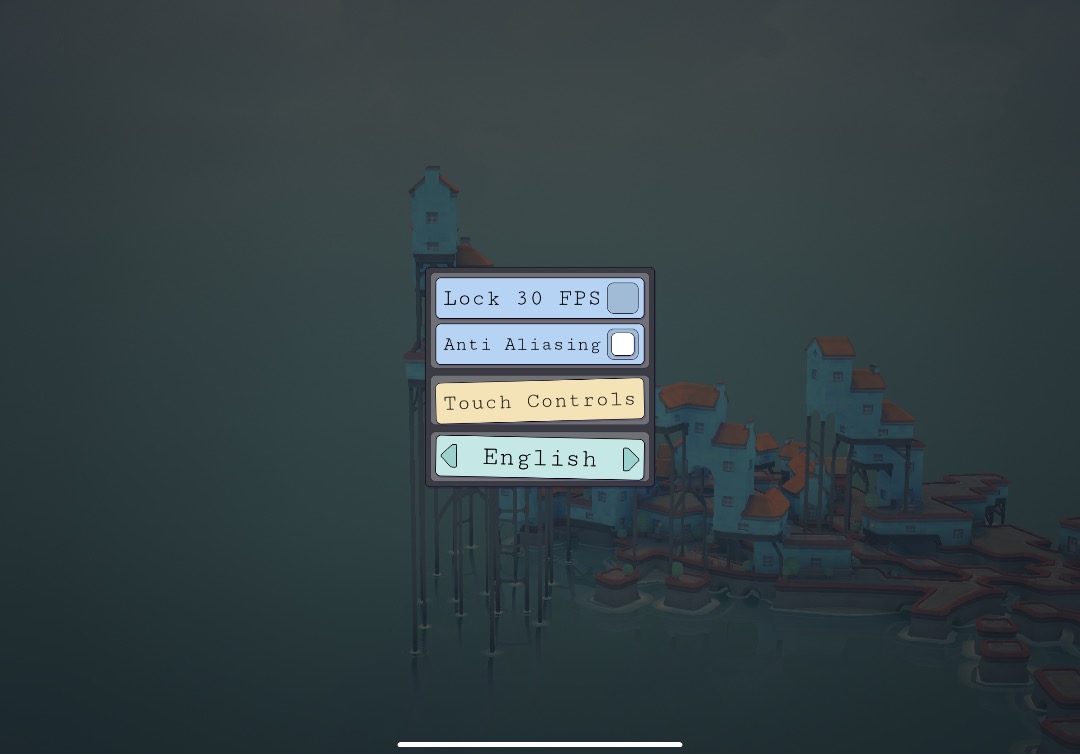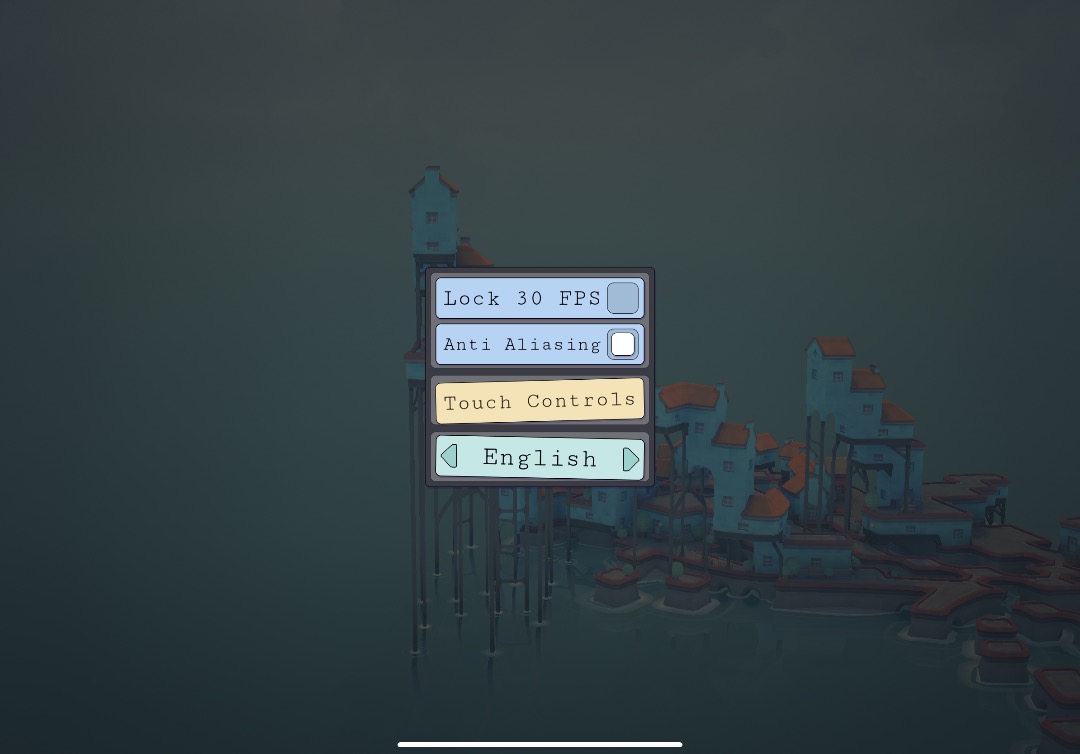 There are many color options and lighting options here as well. Oskar even added a lovely animation for the lights coming on when you change the lighting to reflect darkness or night time. If you're in the mood for precision, you can even enable a grid or just go free form like I've been doing so far. If you make a mistake, there are undo and redo options as well. You are also able to share your creations through long text that you can copy to load on another device. This is basically the workaround for seemingly no iCloud save support. If it is in, I haven't been able to get it to work so keep that in mind.
On the iPhone 11 and iPad Pro (2020), the only in-game options I see are toggling a 30fps frame rate cap and anti-aliasing. When a console or PC game comes to mobile, I always hope for additional control options. Townscaper has full controller support. I used my PS5 DualSense controller and it felt great. Touchscreen controls are the way to go here for sure, but the controller option is nice to have and well implemented. You can also play in any orientation on iOS.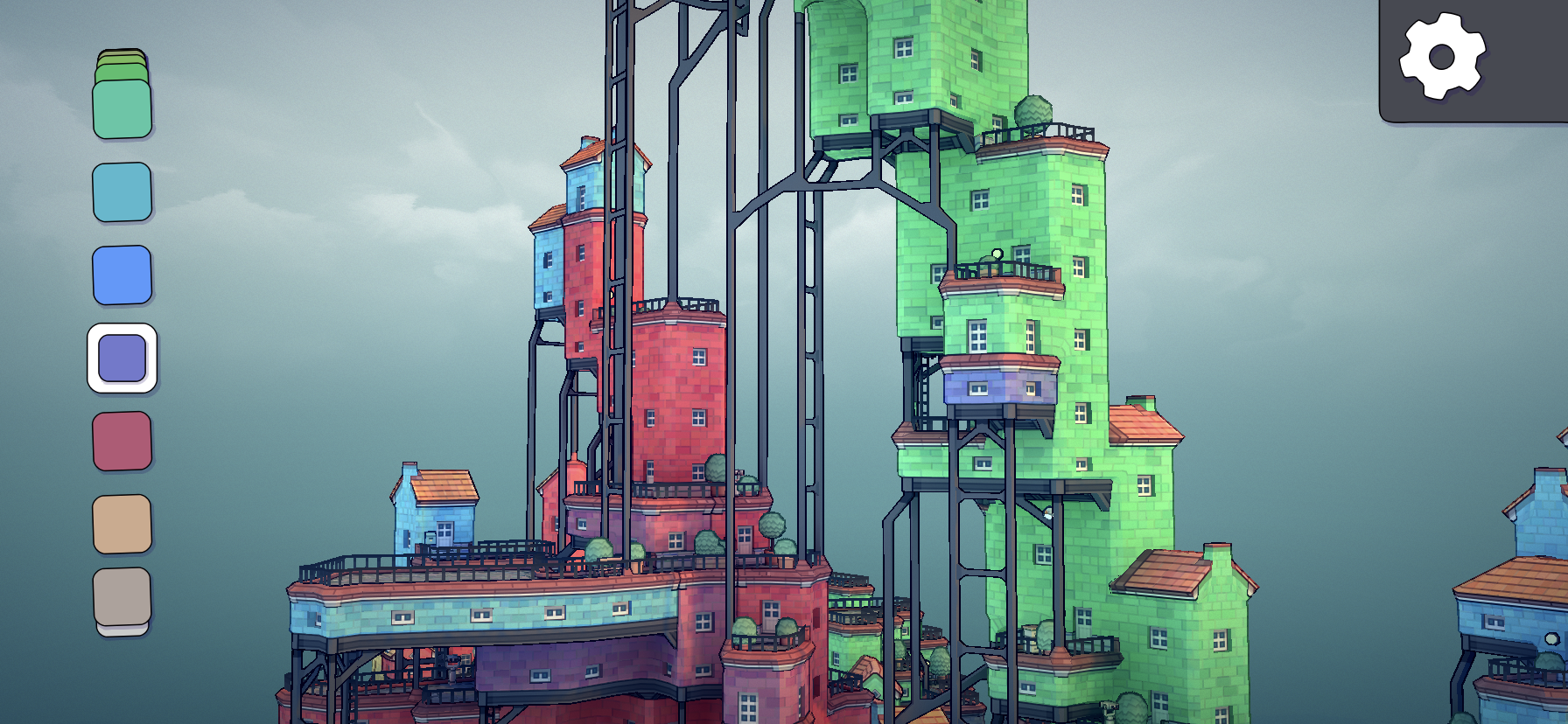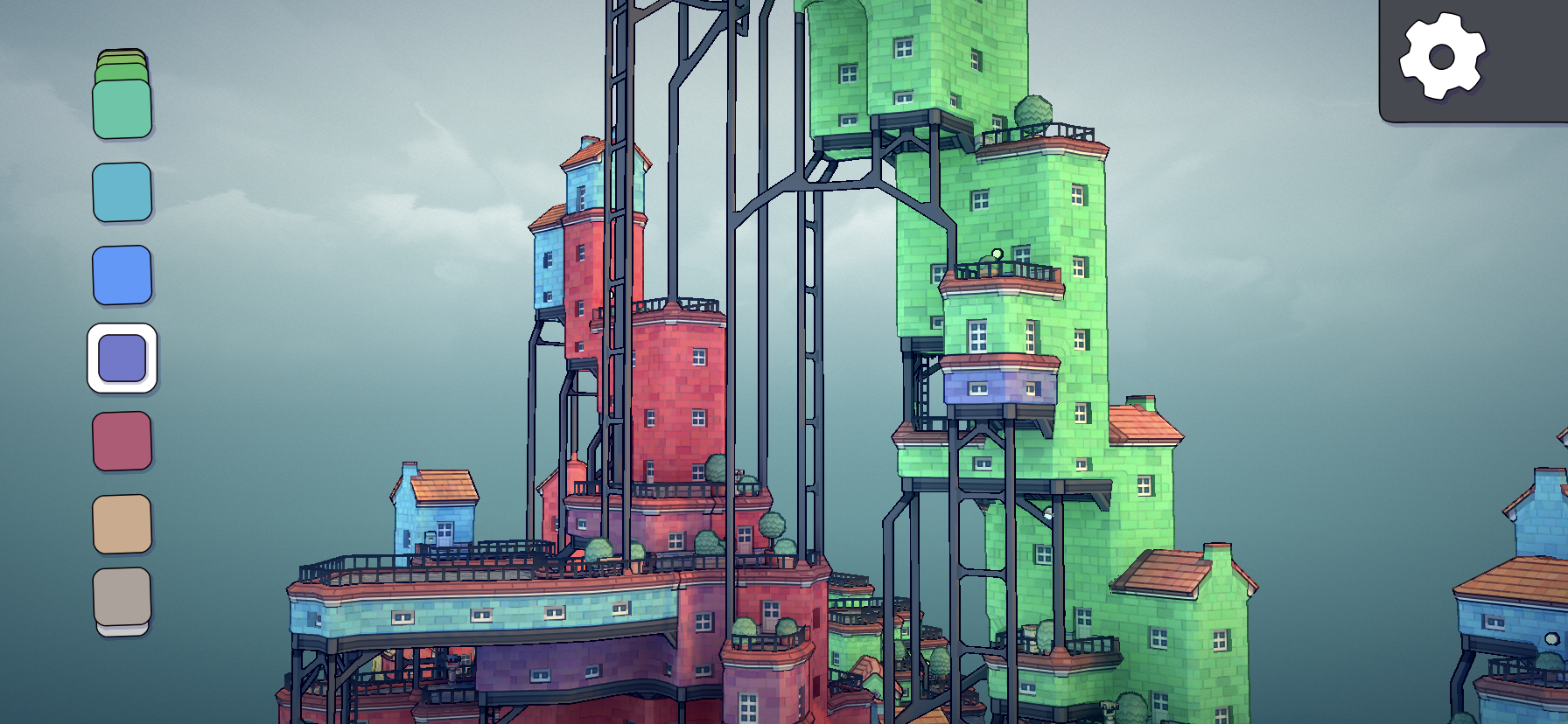 Townscaper on iOS looks fantastic and feels great to play, but I was a bit confused by the lack of a full soundtrack. I then discovered that Oskar meant for this to be an accompaniment to listening to music or a podcast. It makes sense on that front, but some relaxing music would've been nice to have. I've been using the newly released Forza Horizon 5 Pulse radio station playlist while playing Townscaper.
One thing I'd love to see is having small people walk around or inside your creations. Right now, there are things that give you the feeling that there are people like the lights or even birds flying around, but it would be great to have more than that. This is possibly beyond the scope given that Townscaper is meant to be a relaxing interactive toy and not a full-fledged game.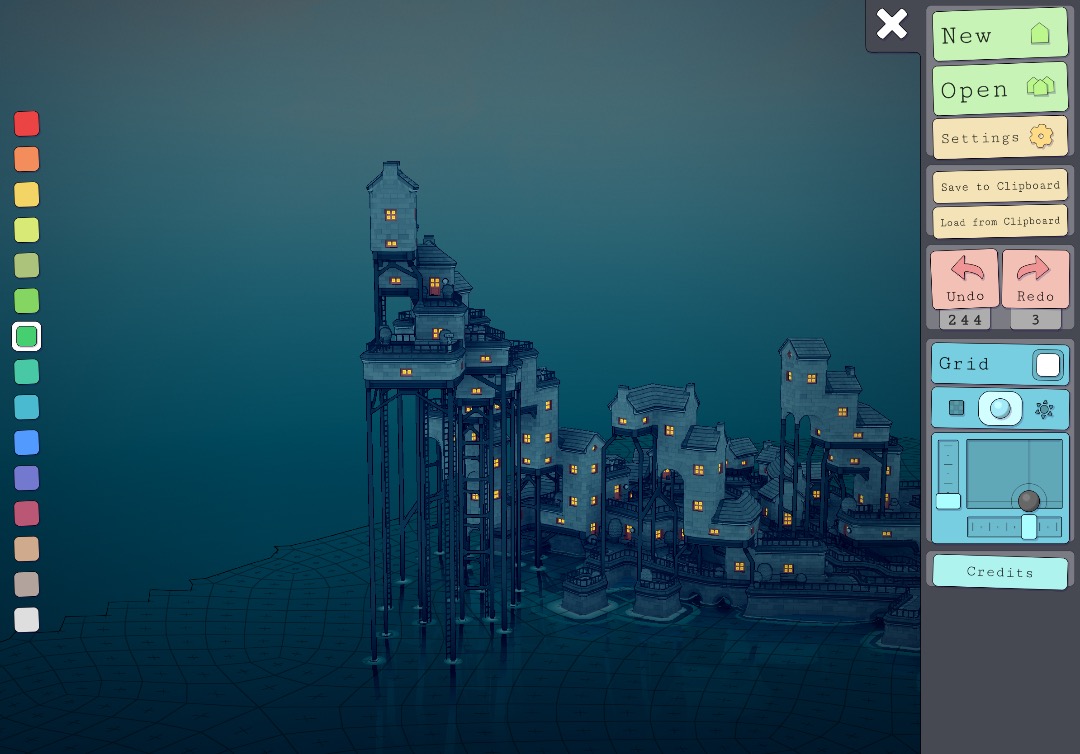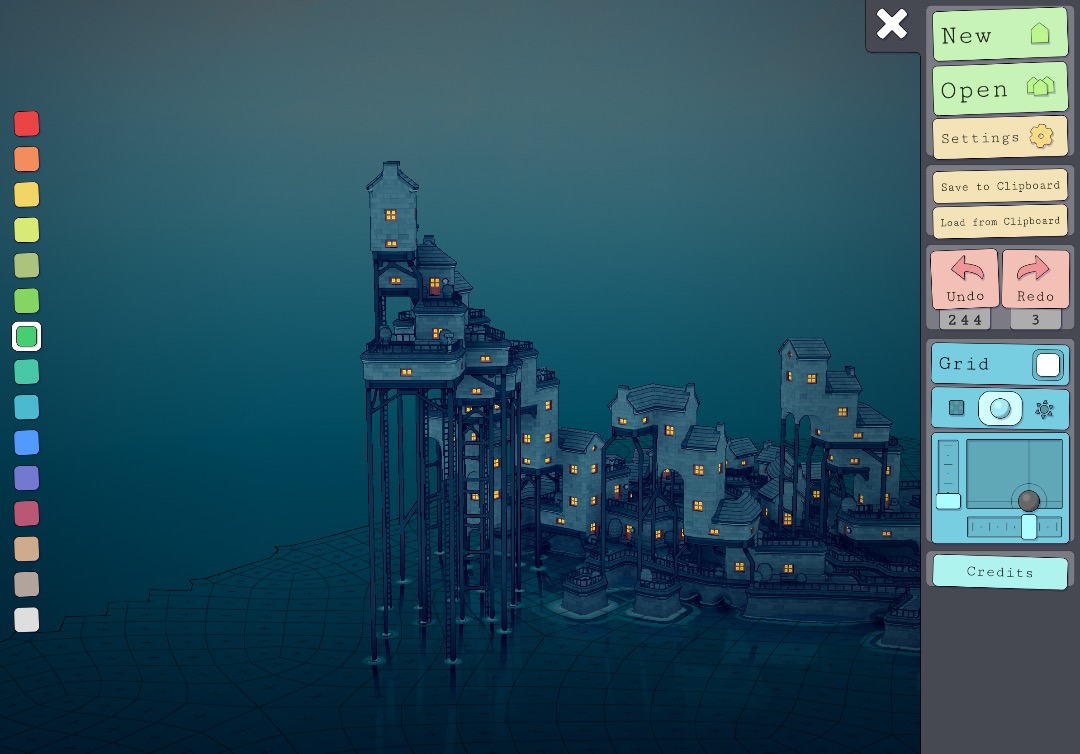 Townscaper isn't going to be for everyone though. I can see some people getting bored of this very quickly considering there isn't any in-game goal or progression barring what you build and want to see yourself. After seeing so many screenshots of gorgeous things my friends made, I'm glad to finally have a perfect version of Townscaper on my iPhone and iPad. While iCloud sync would've been great to have, there is a workaround and everything else in this conversion is exactly what I wanted. If you held off on getting Townscaper on PC or Nintendo Switch, the iOS version is definitely worth it. If you already own it elsewhere, you will likely enjoy it a lot more on iOS thanks to the added control options and ease of access.
(Excerpt) Read more
Here
| 2021-10-21 05:30:23